Aquatic Safety Surfacing
Perfect surfacing for any pool, water park, sprayground, public bathroom, dock & more!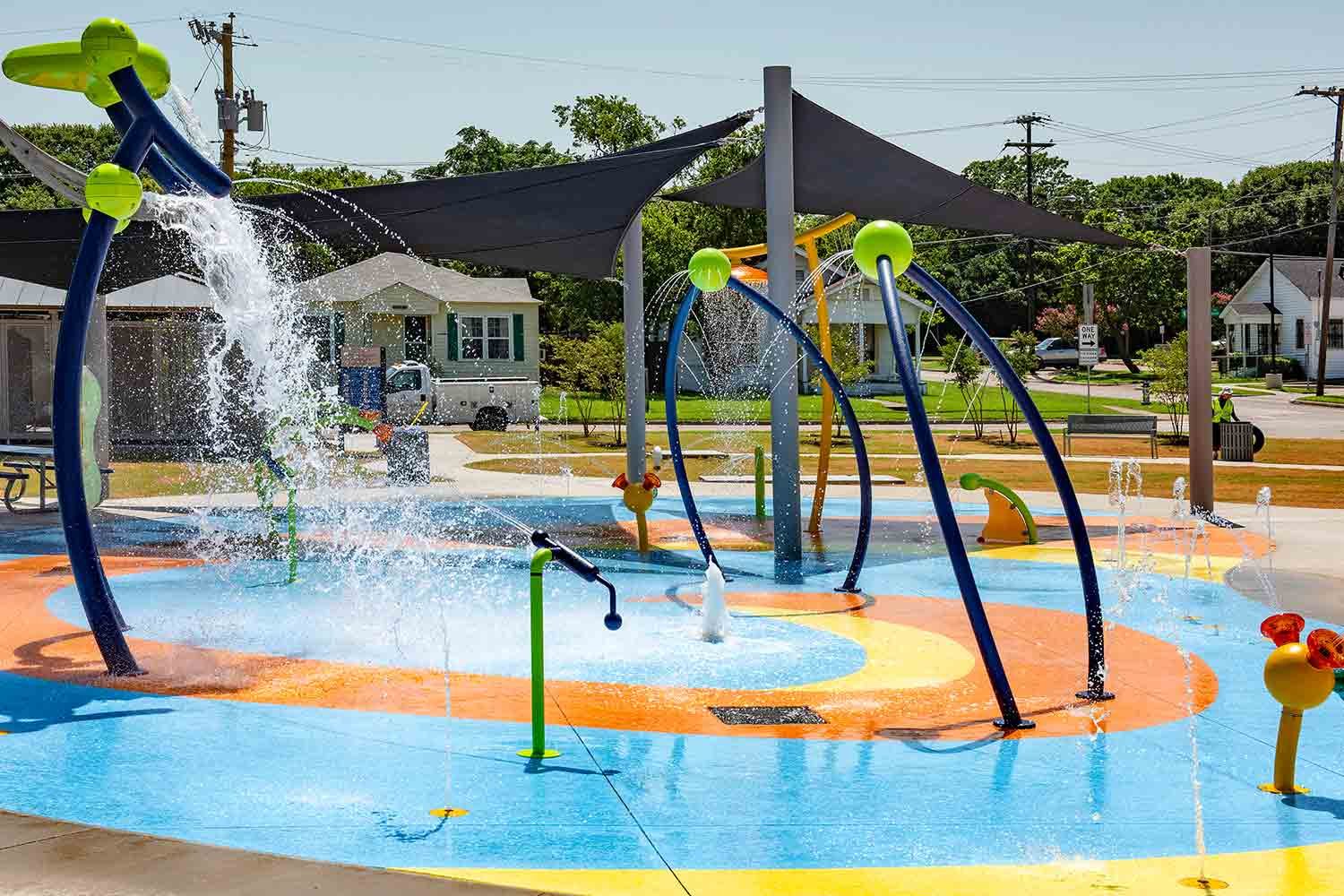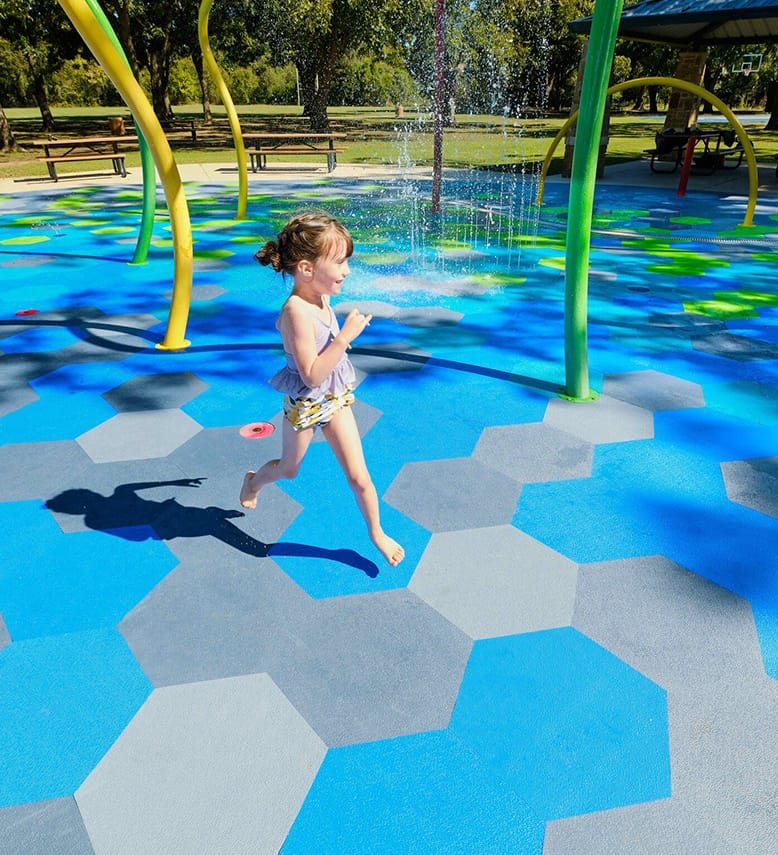 Aquatic Safety Surfacing
As temperatures soar, children and adults reduce their outdoor activities. What if there was a way to exercise without working up a sweat? That's the reason for the growing popularity of spray parks, splash pads, waterparks, and pools. But wet floors and barefoot traffic is the perfect recipe for fall-related injuries. They are so common that over 15,000 incidents of slipping and falling are reported by water parks across America every year, according to the US Consumer Product Safety Commission. What's more concerning is that falls can lead to serious injuries, like fractures and even traumatic brain injury.
Safety is a Top Priority
At MRC Recreation, we have a safety-first approach for all our equipment and installations. With this aim, we set out on our journey to identify the best aquatic safety surfacing for spray-ground, water parks and pools.
When we install equipment at spray parks, splash pads and waterparks, we always recommend Life Floor. LifeFloor is the best slip-resistant and impact-absorbing aquatic safety surfacing. Even if you want safe surfacing solutions for docks, public bathrooms, cruise ships and pools, we've got you covered.
The Perfect Aquatic Safety Surfacing
Life Floor is a foam rubber flooring tile that has been designed specifically for wet surfaces with high barefoot traffic. The tile is suitable for use outdoors, indoors, and even underwater. Its revolutionary design provides the maximum impact absorption, dramatically reducing the changes of injury even if you fall. And the material is known for its durability.
These tiles can be manufactured in different textures and colors. They can also be installed with custom inlay designs, which makes it a great choice for play surfaces and themed parks. Life Floor aquatic tiles are certified by NSF/ANSI 50. This is a new standard for splash pad surfaces that tests for slip-resistance, chemical resistance, cleanability, impact attenuation, UV stability and impermeability. And these safety surfacing tiles performed exceptionally on all parameters.
Check out the Playground Safety Surfacing 101 guide to learn which playground surfacing option is right for you.
Have questions for us?
Fill out the form and someone from our team will reach out to you shortly.