Expression Swing
See what you've been missing!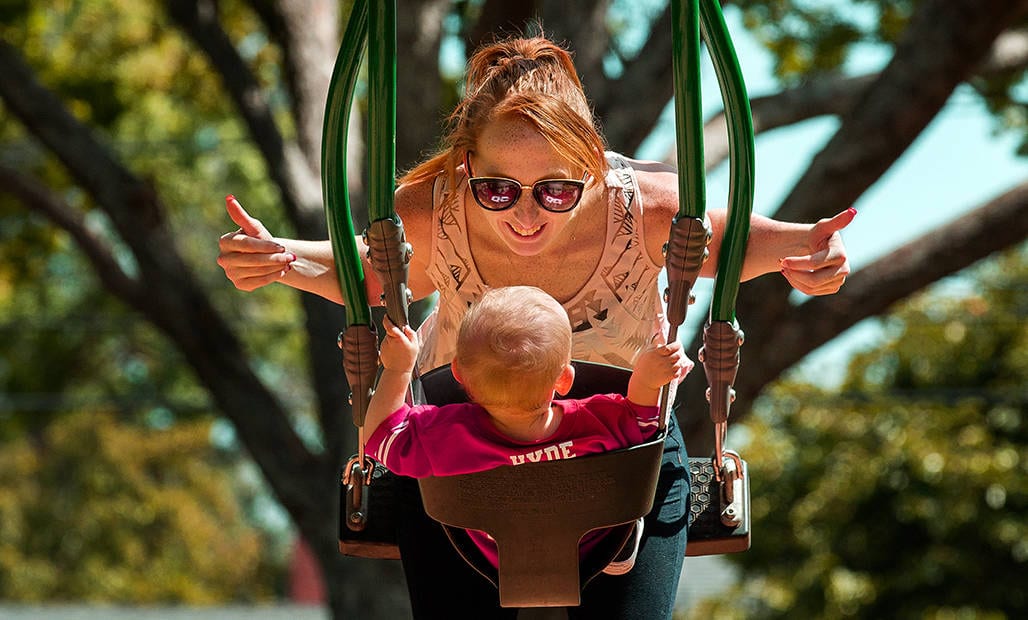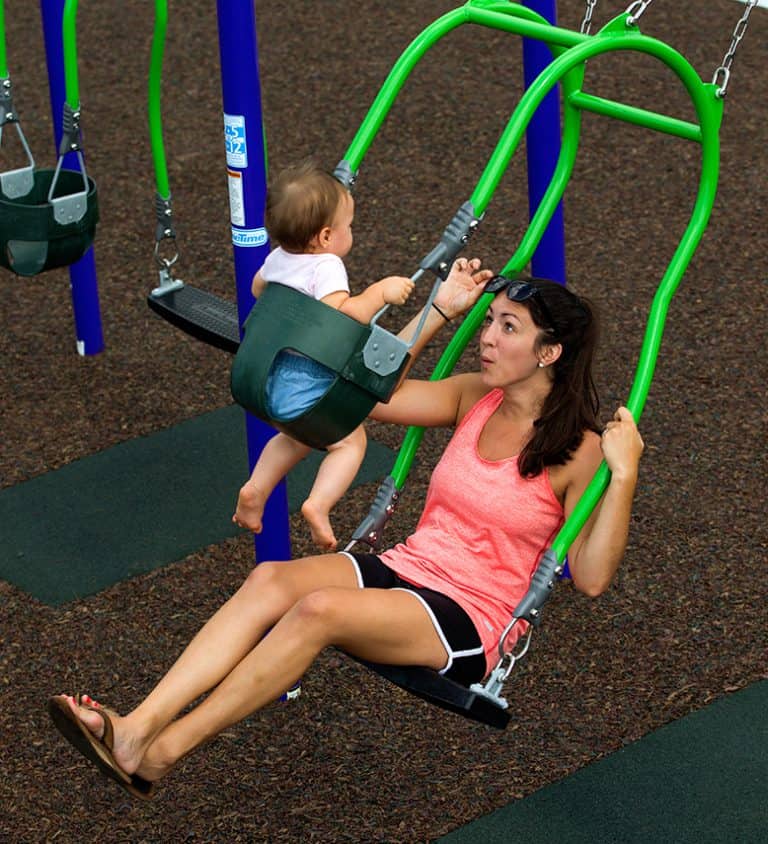 Whatever a child experiences or feels is written all over their faces.
In the initial years, children convey all their emotions through a range of cute and funny expressions. Parents love to look at their expressive and precious faces while they enjoy their time in the playground. This is exactly what has been made possible by GameTime's Expression Swing. This is the only patented playground swing designed for face-to-face interactions on the playground. Expression Swings are designed for a grownup and a child to sit face-to-face.

See Eye to Eye
With GameTime's Expression Swing, a parent and an infant or young child can look into each other's eyes while at play. Young children, too, are great at reading expressions and can feel safe and loved when swinging with a parent.
Research shows that parents looking into their child's eyes with love and happiness can form an intense emotional bonding and develop confidence in children. Called "attunement" by scientists, this act of looking lovingly into your child's eyes, has the power to enhance the emotional and cognitive well-being not just of children, but also their parents.
Quality is Always a Priority
MRC Recreation is a leader in commercial park swings and other playground equipment. We have partnered with GameTime to provide this highly specialized equipment to make your playground even more engaging. Promoting intergenerational play, the Expression Swing also comes in a dual-swing option, allowing to install two expression swings in the same swing bay. Here are six reasons why your playground needs one of these awesome swings!
Ergonomic design to accommodate an adult and a child without compromising comfort
Suitable for parents, grandparents, and caregivers. The entire family can take turns to play with the little one!
The child component of the expression swing is best for toddlers (12 to 36 months), preschoolers (12 to 24 months) and older children (24 to 48 months).
Contact us for all types of commercial park swings. Our GameTime swing options and other commercial playgrounds are available in New Jersey, Pennsylvania, New York, Connecticut, Massachusetts, Rhode Island, New Hampshire, Vermont, Maine, California and Oregon.
Have questions for us?
Fill out the form and someone from our team will reach out to you shortly.