Sail Shades & Fabric Shade Structures
Staying protected just got a whole lot cooler!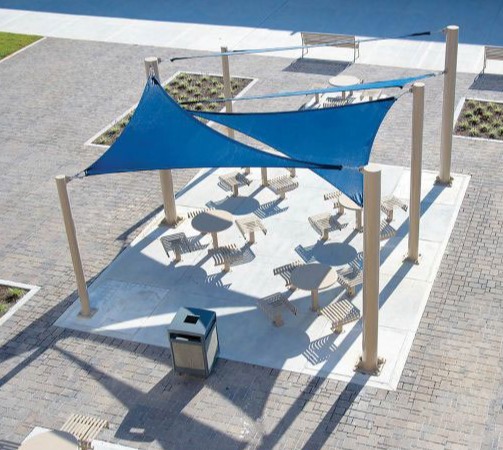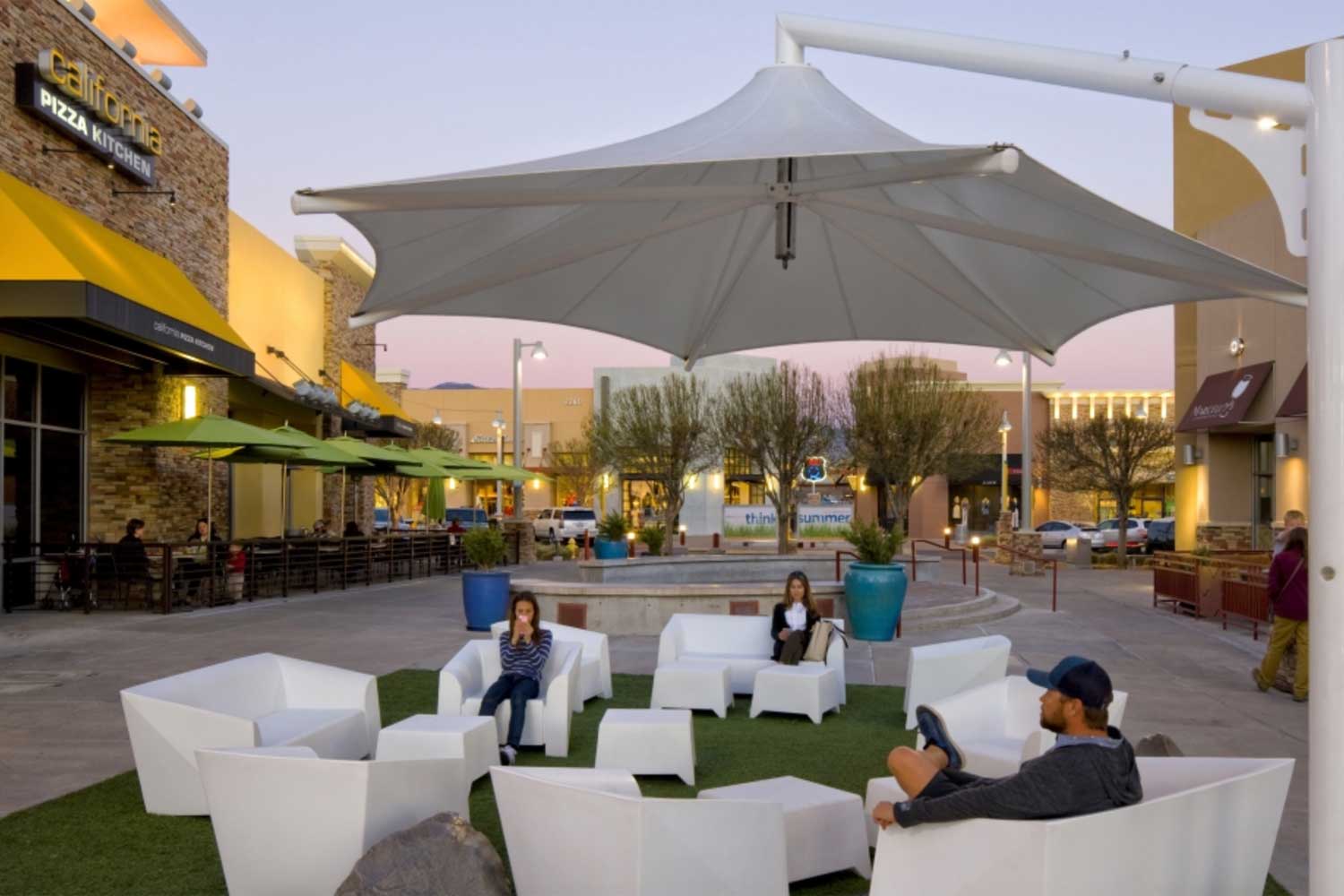 Commercial Shade Structures
Spending time outdoors is good for health and can be great fun. But at times the sun can play spoilsport and completely ruin the feelgood factor. To avoid such a situation, shade structures are vital for any outdoor space. And, MRC Recreation is a trusted name for commercial grade shade structures.
Why You Need Shade Structures
Although sunlight is essential for our survival, prolonged exposure to the sun can cause sunburns. Plus, being exposed to UV rays for prolonged periods can increase the risk of cancer.
Shade structures help create an area that is cooler than the surroundings. Playing in the sun for long, without a place to cool off, can lead to a heatstroke. That is why shade structures are an absolute necessity in playgrounds and parks. They provide a space where children can cool down between their playing session.
The shade provided by such structures is great for people who wish to relax and enjoy the natural surroundings. This is a great addition to beaches, pools, patios, and resorts. The benefit of these structures is not limited to protection from the sun. High quality commercial shade structures and canopies can also protect from rain, dust, and even snow.
Best Sun Shade Structures in America
We offer a wide range of commercial canopies, crescents, hips, sails and cantilever shades. Our structures are durable, have a unique style, and can align with different budgets. Our in-house design consultants and artists can help you make the right choices. We also have certified installers to ensure hassle free installation and a longer life of the structure.
MRC Recreation is a leader in the park and playground furnishings industry, with 40+ years of experience and having successfully completed 37,000+ projects across America.
Contact us today for superior quality commercial sun shade structures and commercial canopies.
Have questions for us?
Fill out the form and someone from our team will reach out to you shortly.