Outdoor Commercial Tables & Chairs
Socialize in style with our architectural tables and chairs!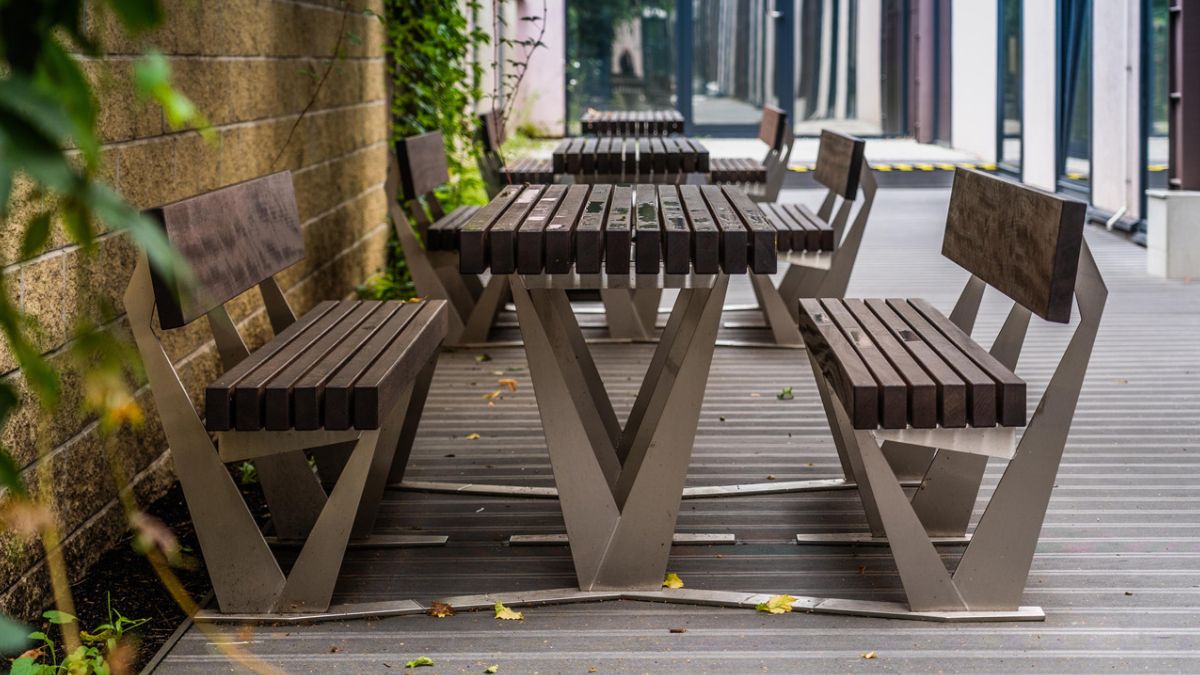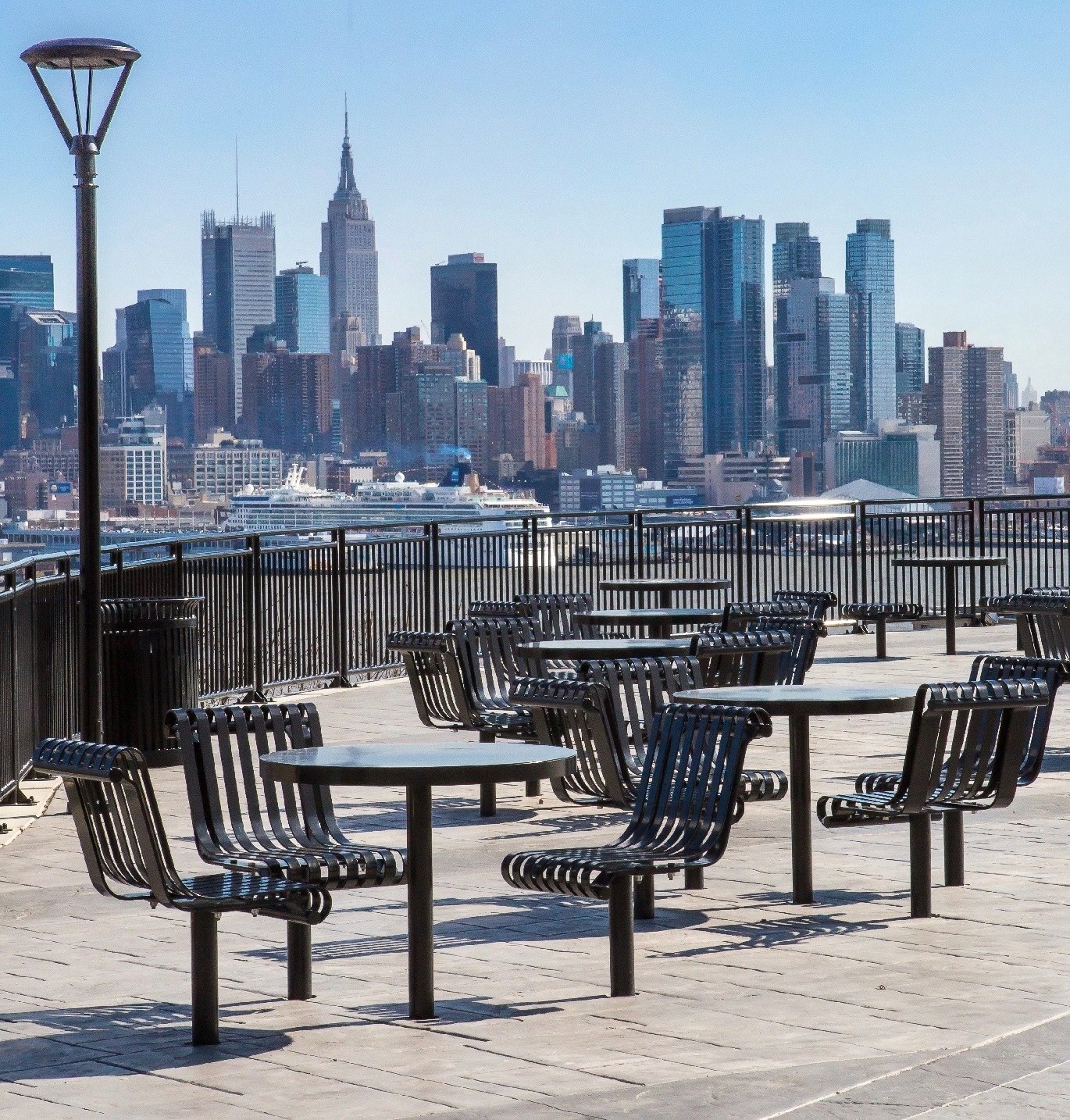 Commercial Tables & Chairs for the Outdoors
Outdoor recreation areas are incomplete without proper sitting space. If you're looking for superior quality, commercial grade tables and chairs, your search ends at MRC Recreation. We are leaders in park and playground equipment and site furnishings, with experience of 40+ years. We have successfully completed more than 37,000 projects across the US, from California to New Jersey. MRC Recreation has helped elementary schools, community parks, learning centers, government organizations and medical centers to build outdoor recreation spaces that are aesthetically pleasing and set industry benchmarks in quality.
Outdoor Tables and Chairs
Commercial tables and chairs are essential for parks, playgrounds, outdoor fitness areas or recreational spaces. Adequate and carefully chosen furniture allows people spending time outdoors to sit a while and enjoy the view. They often become areas where people socialize. This is particularly beneficial for the elderly, who may look forward to this daily activity. People from the community can come together to organize picnics or charitable events around the furniture.
Playgrounds often include commercial tables and chairs for parents to relax, talk to each other and watch over their children playing. Outdoor tables and chairs are a great option for restaurant and cafes as well. Often offices use our commercial tables and chairs for their outdoor cafeteria where coworkers can have lunch and catch up. They are useful for office parties as well.
The Best Commercial Outdoor Furniture
When you choose MRC Recreation, you can be assured of quality. Our commercial grade tables and chairs are extremely durable, look amazing for a long time, and low maintenance. These qualities make them perfect for any outdoor setting.
Our commercial tables and chairs are designed in-house and made the best quality materials. We have a team of 9 in-house CAD and animation artists and more than 25 design consultants. Our team of experts helps craft materials into the perfect mix of beauty, functionality, and durability. We also have 20+ certified crew partners to ensure smooth installations.
Contact us today for your commercial seating project!
Have questions for us?
Fill out the form and someone from our team will reach out to you shortly.