Bleachers, Grandstands & Press Boxes
We're ready to get your spectators in the game!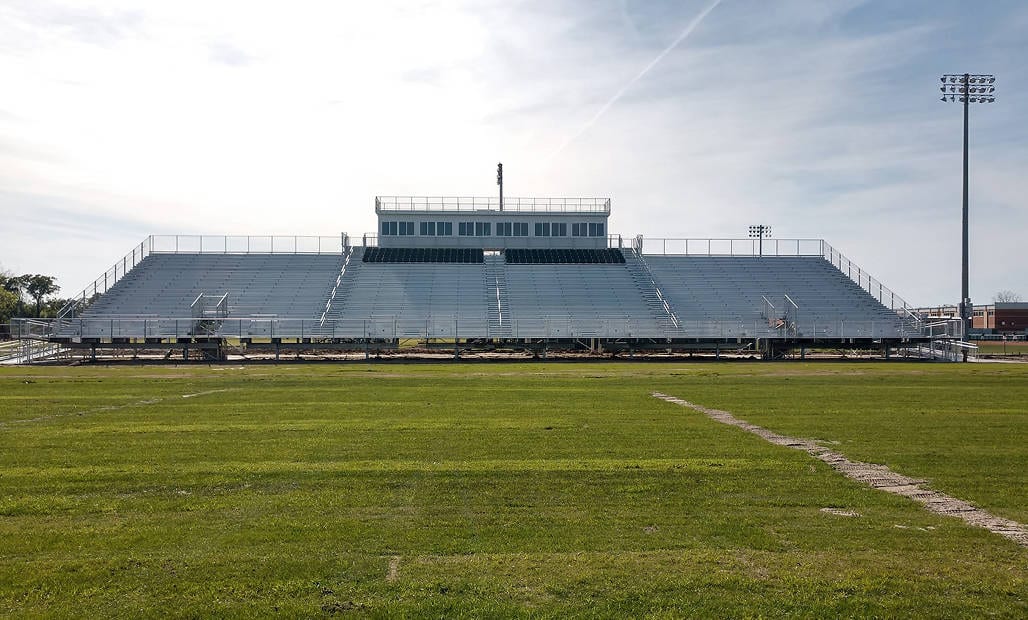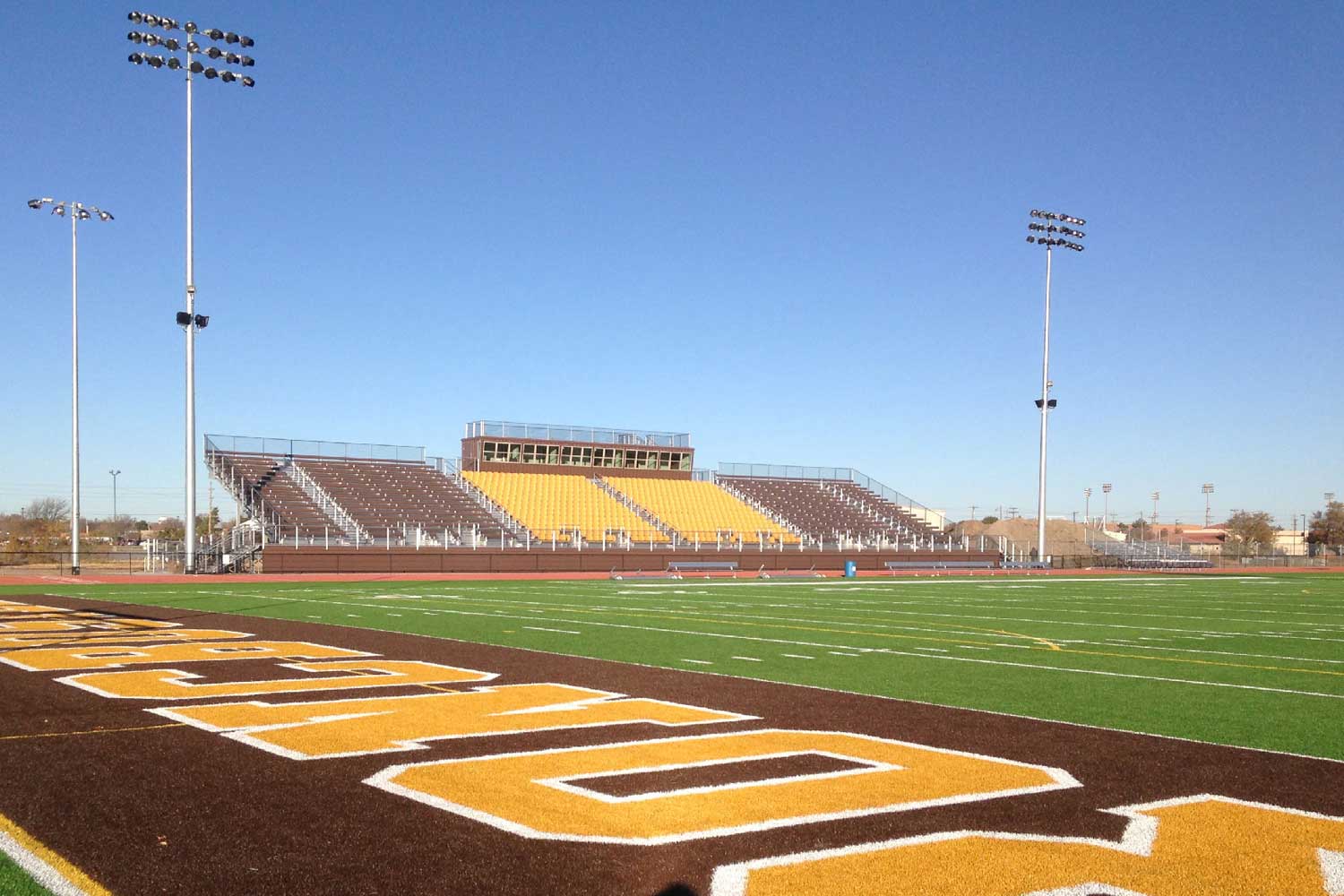 Sports Bleachers
Bleachers and grandstands, for many elementary schools, high schools and colleges, pose problems when it comes to efficient and comfortable seating for sporting events. Some even ave old, warn bleacher and seating solutions that cause potential risk for falls and injuries. MRC Recreation has the perfect solution for this, with high quality sports bleachers! A sporting event can extend for several hours. Sports bleachers provide a comfortable place where people can watch the event and cheer their favorite team.
We work exclusively with industry leaders in aluminum bleacher design, manufacturing, and project management, providing quality innovative seating solutions. It is our goal to provide unsurpassed service to our customers with fast, accurate shipments. Only the best quality aluminum bleachers, aluminum benches, and aluminum picnic tables, all at affordable prices. Check out our Bleachers 101 blog for additional information and frequently asked questions.
Choose Superior Quality Sports Bleachers
When you choose MRC Recreation, you can be assured of products made with the highest quality materials and superior craftsmanship. With 40+ years of experience, we are leaders in park and playground equipment and furnishings. Over the past 4 decades, we have completed 37,000+ projects across America! We have the knowledge to make the best suggestions according to your needs and budget.
Choose from a wide range of seating options. Including permanent grandstands, press boxes, existing structure renovations, standard portable angle frame bleachers, team benches, and custom grandstands and bleachers. Our in-house team of design consultants, CAD and animation artists, and engineers, can convert your ideas into a reality.
Take your spectator seating to the next level. Contact us today!
Have questions for us?
Fill out the form and someone from our team will reach out to you shortly.