Thrive Outdoor Composite Fitness Structures
You were meant to THRIVE!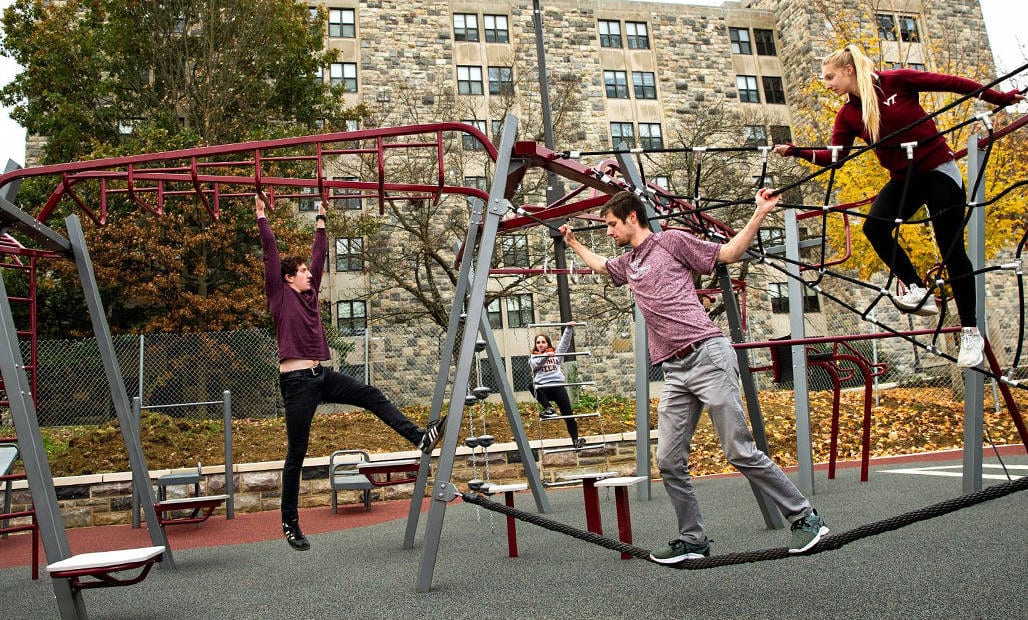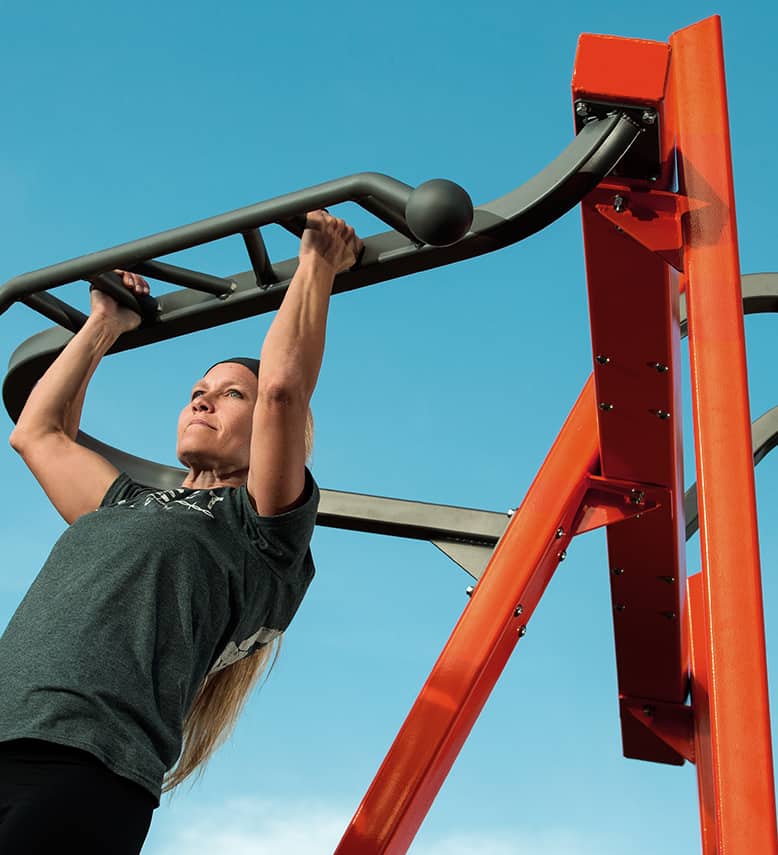 Outdoor Composite Fitness Structures
Our outdoor composite fitness structures by GameTime are a fantastic way to help keep your community happy and healthy, in a safe place to exercise. It allows people to workout in sunlight and fresh air. Plus, they are a great place for socializing and bringing the family together. For the best outdoor fitness structures, check out our range of options.

MRC Recreation has been a leader in park and playground equipment, fitness solutions, and outdoor furnishings for 40+ years. We have completed hundreds of fitness projects throughout New Jersey, New York, Pennsylvania, Connecticut, Massachusetts, Rhode Island, Vermont, New Hampshire, Maine, California and Oregon.
Functional Outdoor Equipment
Improve community health and wellness with THRIVE outdoor composite fitness structures from MRC and GameTime! THRIVE fitness systems accommodate multiple users at once, providing a wide range of personal or group training options in as little as 250-square-feet. Some of the key features of this equipment are a small footprint, low cost of entry, and a wide range of exercise options. THRIVE removes barriers to high-quality functional fitness and creates connections between people of all social backgrounds throughout the community. They are great for parks, universities, schools, and fitness centers.
Check out or Outdoor Fitness catalog!
Some of the benefits of the THRIVE structures are:
Compact Size
THRIVE fitness structures can easily accommodate multiple users at the same time. It can offer multiple group or personal training options in as little as 250-square-feet!
Highly Durable
All the equipment in the THRIVE system is made using steel and synthetic materials. They are then assembled using tamper proof hardware. This ensures they can withstand heavy use as well as the elements.
Adaptive Design
The THRIVE system is designed to provide maximum benefits for individuals of all abilities, from beginners to experts.
Integrated Shade
Sunlight and extreme heat can lead to sunburn and heatstroke. Prolonged exposure can even increase your chances of developing skin cancer. With the THRIVE structures, there is an integrated shade that keeps people cool and safe from harmful UV radiation.
Workout Programs
Trainer developed workout programs are available to download for all THRIVE models. They contain options for beginner, intermediate, and expert users. They also have tips on how to modify the exercises according to your fitness level.
Contact us today for the best outdoor fitness structures!
Have questions for us?
Fill out the form and someone from our team will reach out to you shortly.