Outdoor Obstacle Course Equipment
Social, competitive fitness for every generation!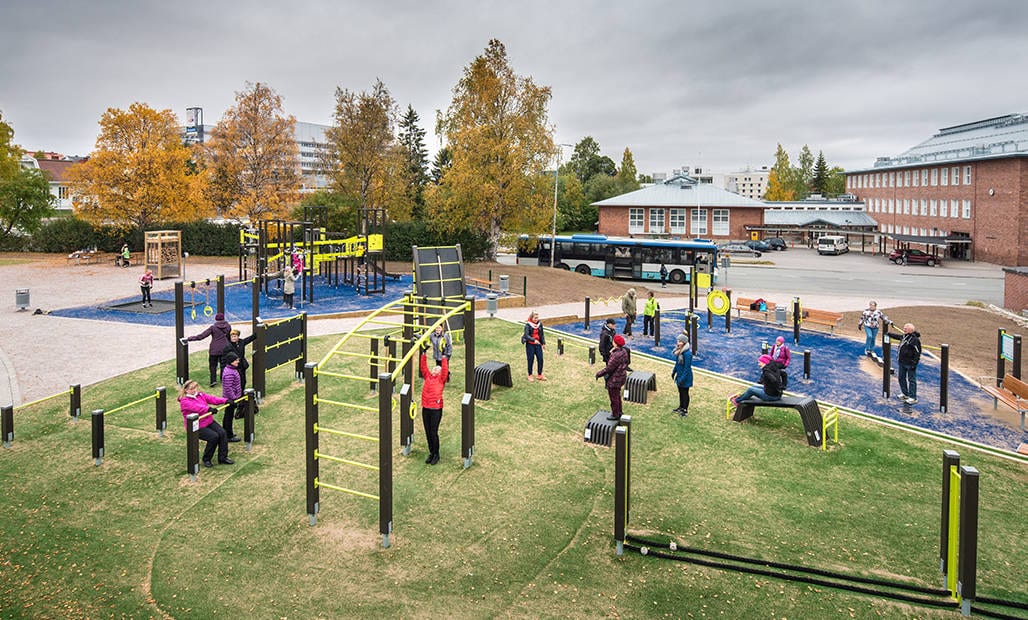 Outdoor Obstacle Course Equipment
Obstacle courses are a rage these days. Their appeal is quite understandable, as obstacle courses improve cardiovascular strength, agility, coordination, and muscle strength. They are even more fun when competing with friends and family! They build stronger bonds, while also providing the opportunity to get acquainted with new people and develop a community feeling with neighbors. Outdoor obstacle courses are most fun when they offer a challenge and have different activities, like jumping, crawling, climbing, hanging, swinging, and running to complete the course.
These benefits make obstacle courses a great choice for community parks, playgrounds, and even schools. These attract more people to such locations and contribute to a healthier community.
Fun and Engaging Obstacle Courses
It's important to choose quality outdoor obstacle course equipment, as substandard options can be a headache to maintain and may need repair more frequently. They may be a little lower in price at the onset but may prove expensive in the long run. Low quality equipment may also have design flaws that can lead to serious injuries.
MRC Recreation is a respected name in the park and playground equipment industry. This is because we have never compromised with quality and always worked towards the best interest of our clients. We have 40+ years of experience and have completed over 37,000 across the US.
Our outdoor obstacle course equipment provides just the right amount of challenge for different ages, fitness levels, and backgrounds. We ensure that the equipment meets the highest industry standards in terms of strength, durability, and aesthetical appeal. Made from high-quality materials, our obstacle courses can easily withstand heavy use and the elements.
Apart from superior quality equipment, we offer expert installation. We have 20+ certified crew partners to ensure smooth installations.
Contact us today for the best outdoor obstacle course equipment.
Have questions for us?
Fill out the form and someone from our team will reach out to you shortly.