Dog Park Equipment & Agility Courses
Exciting agility-based play equipment for dogs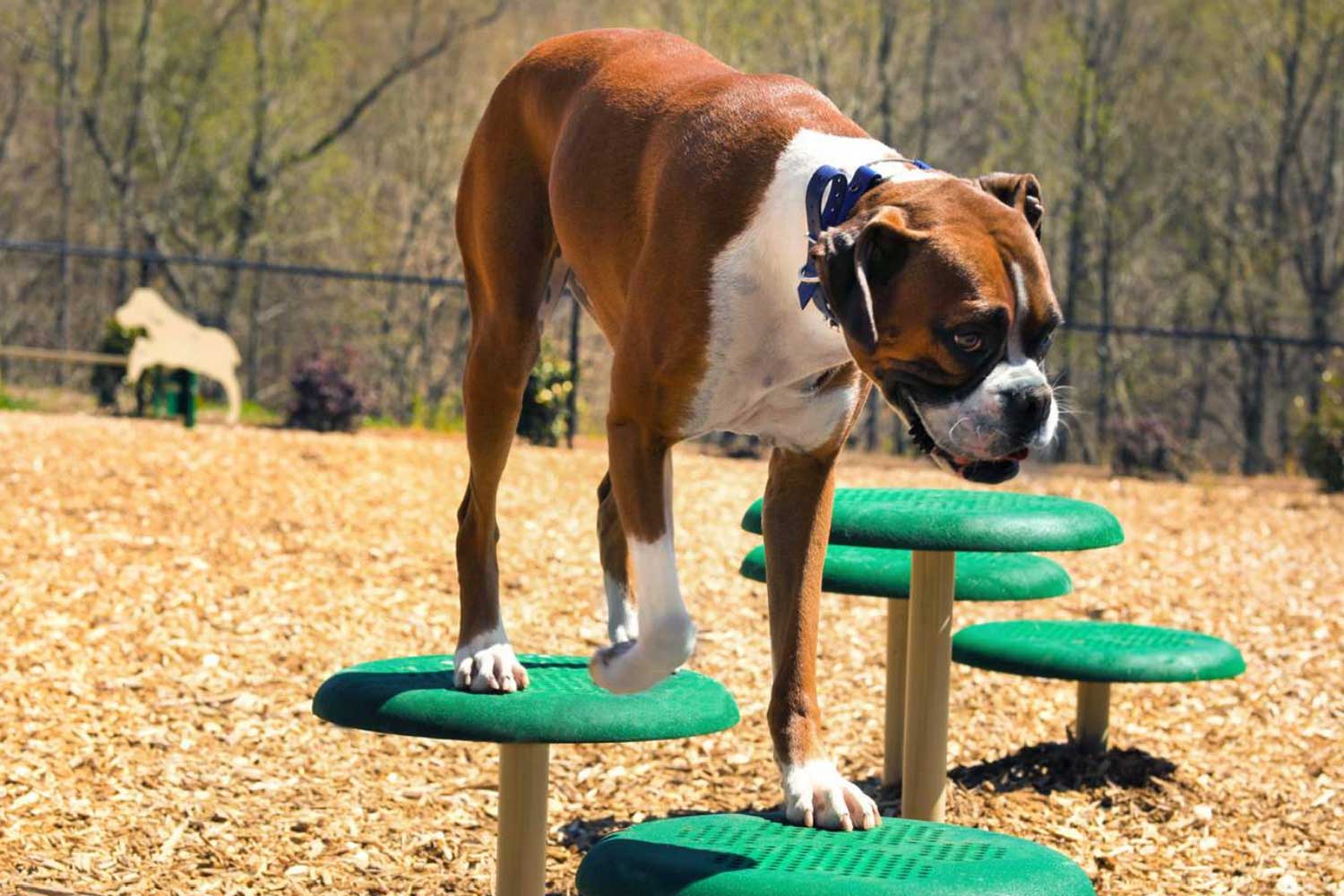 We're Your Dog's Best Friend
Americans love pets. Around 68% US households have at least one pet and there are 90 million owned dogs in the country, according to the 2019 figures published by the American Pet Products Association (APPA). While dogs are man's best friend, pet owners leave no stone unturned to pamper their four-legged companions. A walk outdoors is great for bonding with dogs and keeping them healthy and happy.
Dogs need a place to walk, run around and play ball. In fact, they need more exercise than humans. Two of the most common problems in dogs – boredom and excessive energy – can be attributed to the lack of exercise.
Dog parks not only provide a space for them to exercise, but also the opportunity to play with other dogs. This is great for their mental well-being. Dog owners today are more aware of these benefits. No wonder then that dog parks have become so popular in the US. But these spaces are incomplete without the right dog park equipment.
Superior Quality Dog Park Equipment
MRC Recreation is a leader in park equipment, and this is not limited to parks for humans. We have been in business for 40+ years and our clients vouch for our quality products and excellent customer support.
Our product range includes equipment based on popular agility obstacles. These products have been designed such that they can be used by dogs of different sizes, ages, abilities, and confidence levels. The dog park equipment is made using the highest quality materials and expert craftsmanship. This ensures they have a long life and look great even after several years of use. Check out our latest blog on reasons why your community needs a dog park!
Take your dog park to the next level, with innovative and trendy equipment. We ensure they are easy to clean and maintenance is hassle free. Contact us today for the latest designs in dog park equipment.
Have questions for us?
Fill out the form and someone from our team will reach out to you shortly.