Outdoor Fitness Equipment
Moving fitness forward!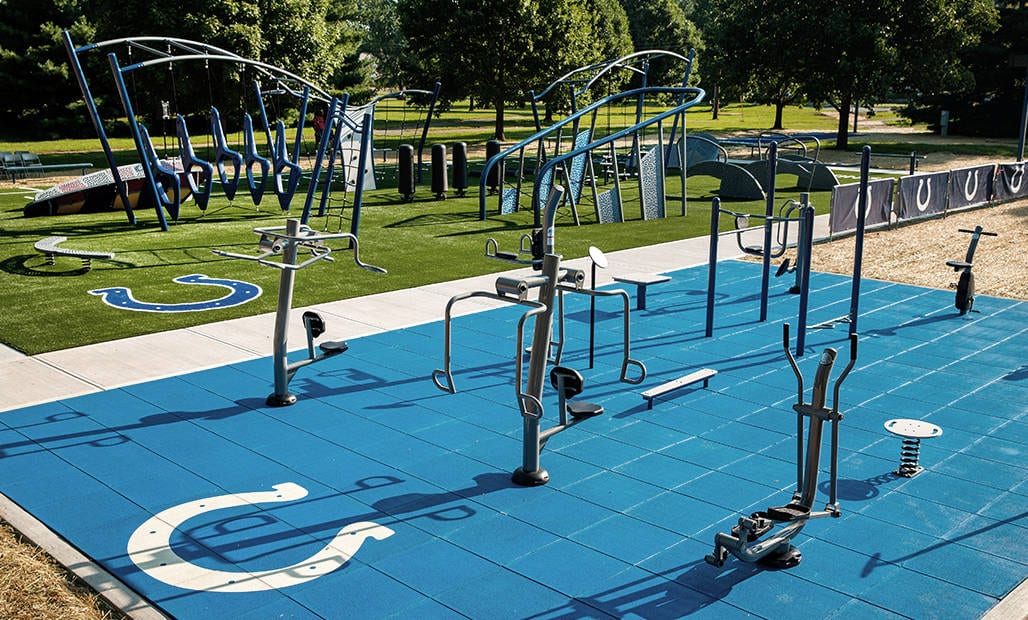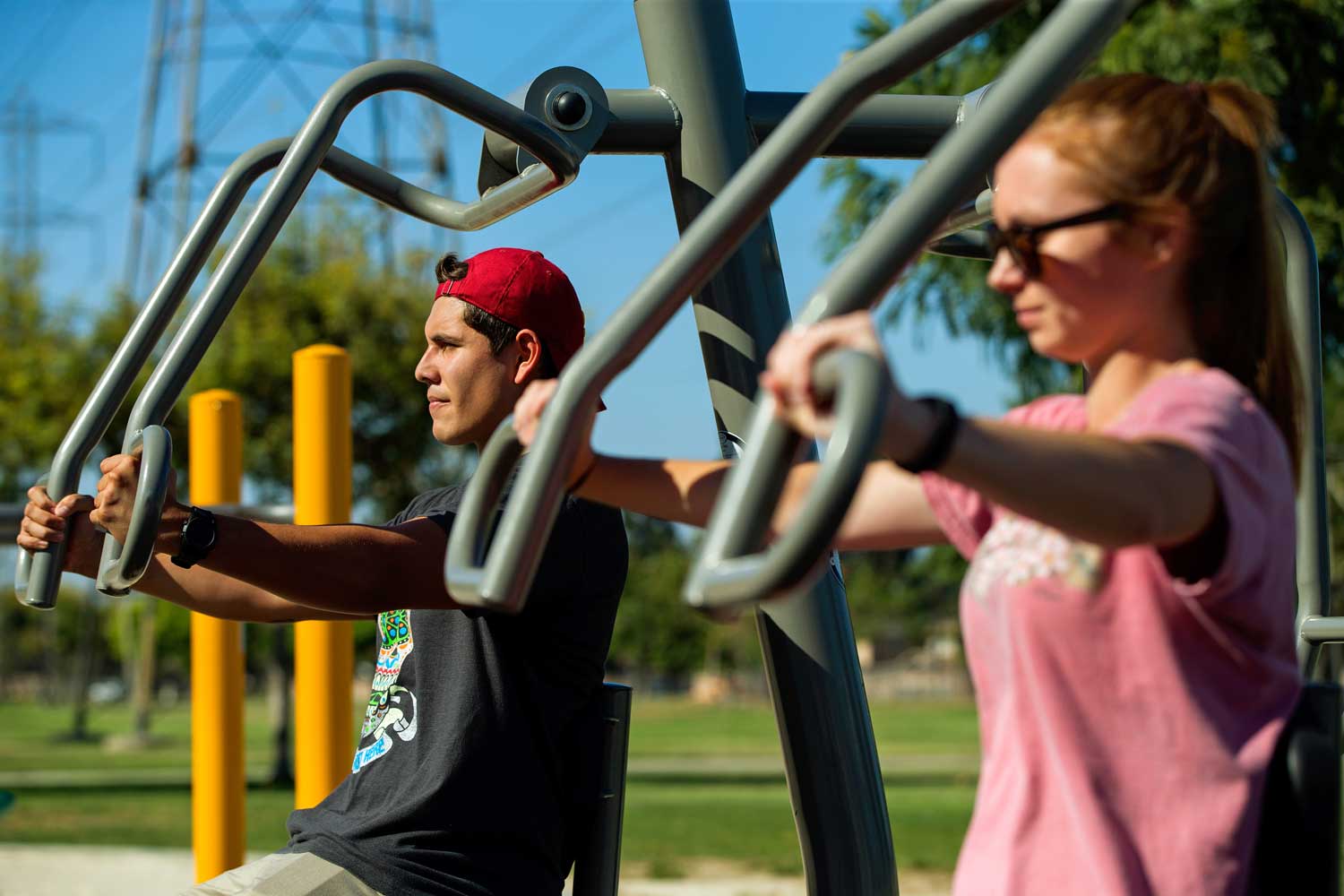 Outdoor Gym Equipment
Outdoor fitness is booming! And we are not just talking about those famous gyms at Venice Beach. Outdoor spaces with fitness equipment can be seen in most American cities these days. One of the most attractive aspects of outdoor gyms is that people can work on their fitness in fresh air and while getting vitamin D from sunlight. This helps in increasing the health benefits of a workout!
Another great aspect of outdoor gyms is that it attracts people of all ages. While traditional gyms are most frequented by younger people, outdoor gyms are quite popular among seniors as well. Apart from exercise, they also provide an opportunity to socialize. Adding outdoor gym equipment to playgrounds is also a great idea. They allow parents to exercise while keeping an eye on their children playing. Gym equipment can also be placed in the outdoor spaces in offices. This allows employees with busy schedules to get some exercise.
In short, adding gym equipment to almost any outdoor space is a great idea. But getting any outdoor gym equipment wouldn't do. Low quality equipment can break down easily and lead to injuries. MRC Recreation is a trusted name in superior quality outdoor gym equipment.
All Types of Outdoor Gym Equipment
At MRC Recreation, we provide outdoor equipment for cardio, strength training, balance, coordination, and flexibility training. The outdoor fitness equipment provided by us is made from the best quality materials. The equipment is designed by experts to act at the right muscles while keeping people safe from injuries.
Leverage the experience we have gathered over 40+ years of being leaders in the park and playground equipment industry. In this time, we have built over 500 outdoor gyms! Contact us today for the best outdoor fitness equipment.
Have questions for us?
Fill out the form and someone from our team will reach out to you shortly.