Sport Court Flooring
We're transforming the way you play sports outdoors!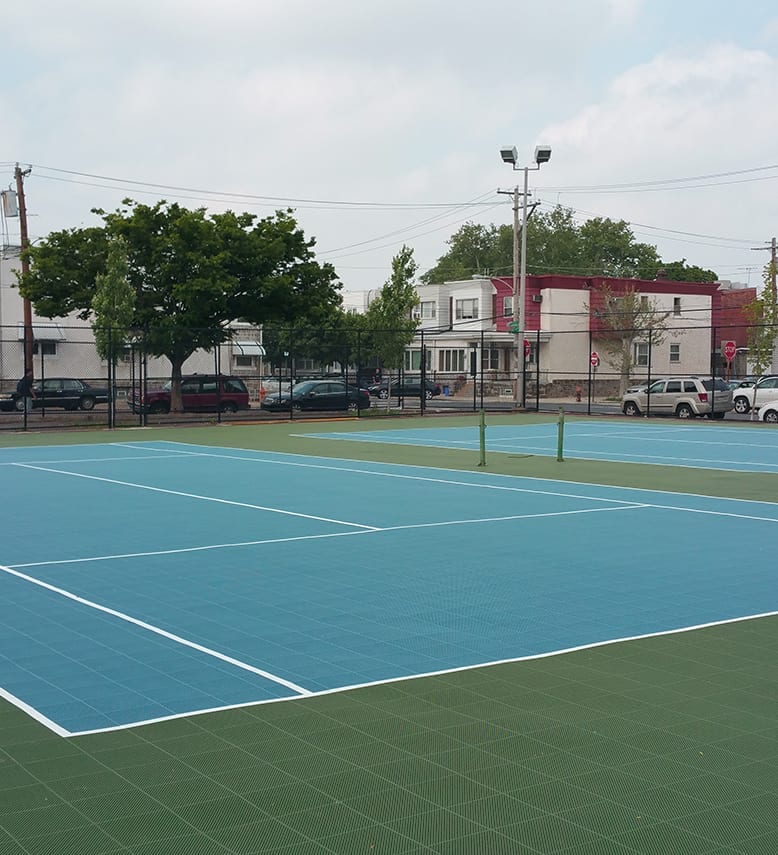 Sport Court Flooring
Proper flooring is an essential part of any high-quality court. The flooring not only has a dramatic impact on performance, but also on the safety of players. High quality sports court flooring has great shock absorption abilities. While playing, athletes are constantly running, jumping, pivoting, and cutting. And without proper surfacing, these actions can cause serious injuries, especially to ankle and knee joints. A player doesn't need to fall to sustain such injuries. Just playing in a court with poor flooring can do the damage.
Of course, flooring with high impact absorption capabilities will protect against fall-related injuries as well. This is particularly important for children playing a sport.
The right sport court flooring also provides the perfect amount of grip. If the floor has too little grip, it can cause people to slip and fall. If the grip is excessive, it hinders movement and impacts performance.
The Best Sports Court Surfacing
MRC Recreation has 40+ years of experience in park and playground furnishings. Having completed 37,000+ projects across America, we have vast knowledge of different surfacing and flooring options.
Whether you prefer basketball flooring made of grass, acrylic surfaces or interlocking tiles, simple reach out to us. Our well-designed and durable basketball flooring speaks of high-quality materials and thorough testing.
We also offer high quality synthetic and acrylic tennis court flooring that are easy to clean and are water and weather resistant. Choose from floorings that are skid resistant as well as chemical and crack resistant.
Whatever your need is for sport court flooring, we provide options in a range of colors so that your high-action court becomes even more vibrant. Choose from MRC Recreation's range of eco-friendly sports flooring.
Contact us today to add performance and safety to your facilities with the best sports court flooring.
Have questions for us?
Fill out the form and someone from our team will reach out to you shortly.